Our international partners are:

EWT (East Wind Technologies, Inc.) is a Taiwan based company that provides
leading edge magnetic/IC/RF card readers solutions for Kiosk, Vending Machine,
Car Park Management and Campus RF-ID Card applications.  Founded in 1994, the
business of EWT are now categorized into the following three areas,they are:

 RF-ID Readers & Tags (distribution and manufacturing)
 Card Printing & Card Issuing solutions
 IT Security solutions (data encryption and network security)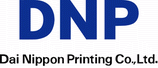 Dai Nippon Printing Co., Ltd. is a Japan based
company and they are the most famous printing 
and semi-conductor company in the world. DNP 
offers variety of products and services that 
fulfill dreams of our society.


Since 2012, CardPresso offers professional card
printing software services and is recognized for
its CardPresso software. CardPresso is now the 
leading company in card imaging processing market. 



Since 1996, Nfive offers specialized printer drivers
development services for the card printer market and
is recognized for its CardFive and LabelFive software
products for card and label printing. Nfive is now the
leading company in AUTO-ID imaging processing market.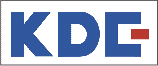 KDE Inc. is a Korea based leading manufacture
of Auto ID products, magnetic/IC Card Readers
and Automatic Fare Collection (AFC) devices. 
KDE  is  also  a global provider of total AFC 
system for transportation such as MRT.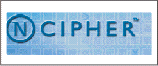 nCipher Corp.is a UK based leading developer of
Internet security products includes FIPS140-1
level-2 & level-3 certified Hardware Security
Module, SSL accelerator and PKI applications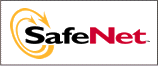 SafeNet Inc. is a  U.S.A  based leading (VPN) 
technology  provider, they  deliver  the most
widely deployed Virtual Private Network (VPN)
technology,  Secure IP chip & S/W, for secure
business communications over the Internet.